Using Our Data With Guppytraders Essentials
The following steps outline how to configure GTE to read the data from Premium Data, DataTools or Premium Forex.
These steps assume that you have already installed our data on your machine.
Setting the MetaStock Preferences in GTE
Start GTE and click on the File menu then select Preferences: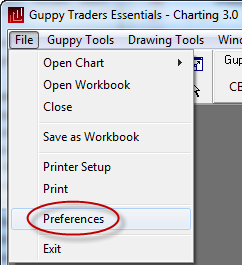 Click on the 2nd tab "Grid/Font/Decimals/Spacing", check the box labelled "Use MSFL651 Data Access" and then click Save: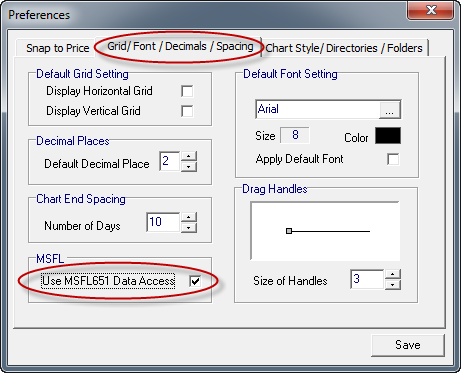 Opening a chart in GTE
The following example demonstrates how to open an ASX stock.
Open the File menu, select Open Chart and then your preferred Chart type:
1. Change the drive selection if required.
2. Select the "Trading Data" folder (the default on installation is "C:\Trading Data") and then browse to the "Stocks\ASX\Equities" sub-folder.
3. Highlight the "Equities" folder and click on "Set as the Default Folder".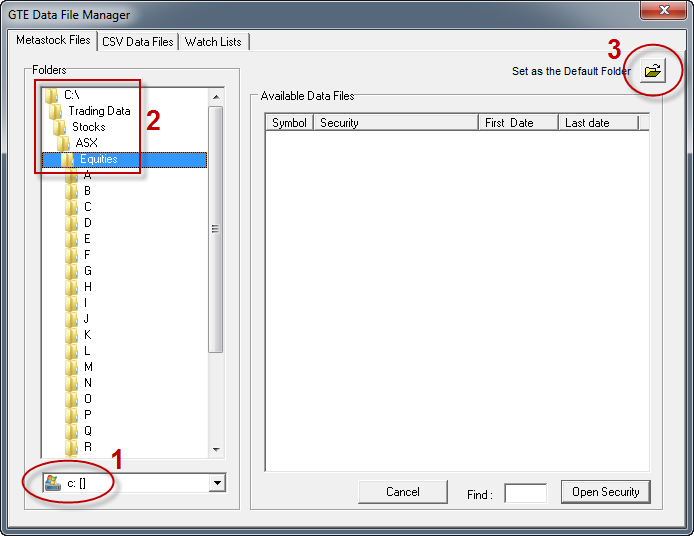 4. Select the appropriate alphabetical sub-folder.
5. Select the desired security.
6. Click on the "Open Security" button.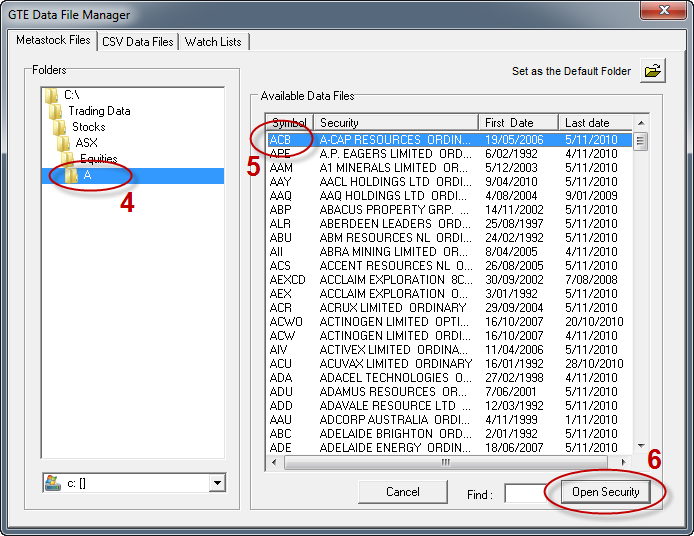 Guppytraders Essentials web links
The following links may be helpful for you to find support on Guppytraders Essentials:
Home page for GTE
GTE support page

---