Using Our Data With MTPredictor
Overview
Illustrations
FAQ
MTPredictor is an Elliot Wave analysis package that has the ability to read data from Premium Data.
The illustrated guide below shows how to set up a "connection" in MTPredictor to our US Stocks data. The Guide assumes that our Premium Data application has been used to initially create a "Custom Folder" for the S&P 500. The existence of three "Custom Folders" for US Stocks is shown at Step 1, but a connection can be set up for any data folder at all using the general method. For instance, you could choose to set up a connection for the "\US\Nasdaq" folder or the "\ASX\Equities" folder.

The images on this page are taken from the MTPredictor website, where a similar guide to using our data in MTPredictor appears.
Step 1
The following Custom Folders were setup in the Premium Data program for use in MTPredictor:


Step 2
Setup a new Data Connection in MTPredictor v7.5 by going Tools > Connection Manager > New as shown: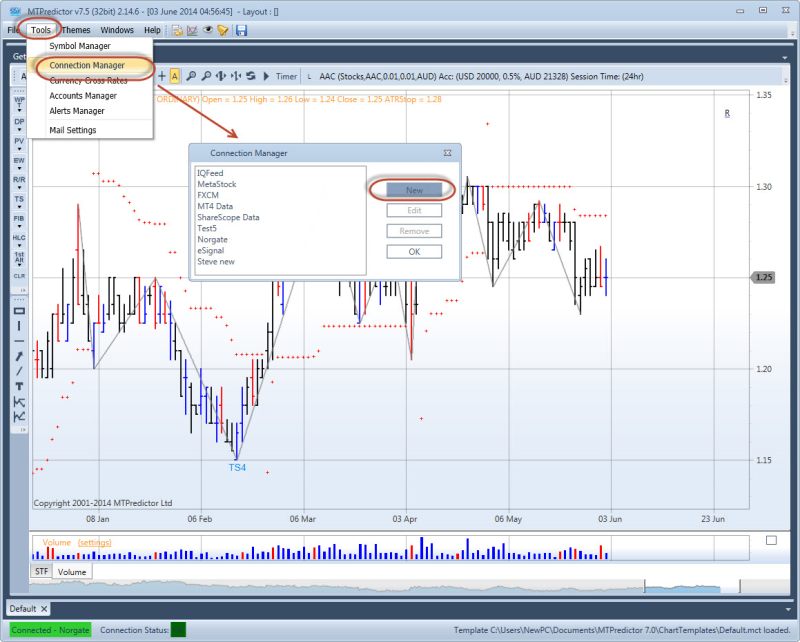 Give the connection a name and choose "MetaStock Format" from the drop-down list.

Follow the 3 steps of Selecting a Data Folder, choosing a Symbol Group, and Adding to your Defined Folder List as shown: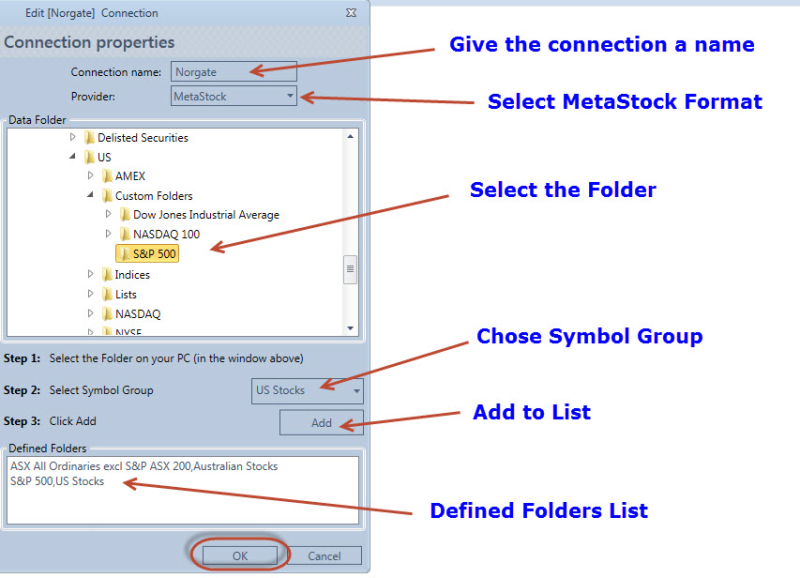 Repeat these steps for all your defined Folders.


Step 3
Connect to the new Data Feed by going File > Connect > and select the Connection that was created in Step 2 above:


Step 4
Load a new Chart by clicking "New Chart", then select the Defined Folder that your data is contained in, then select the Symbol that you would like to Plot and Click OK as shown: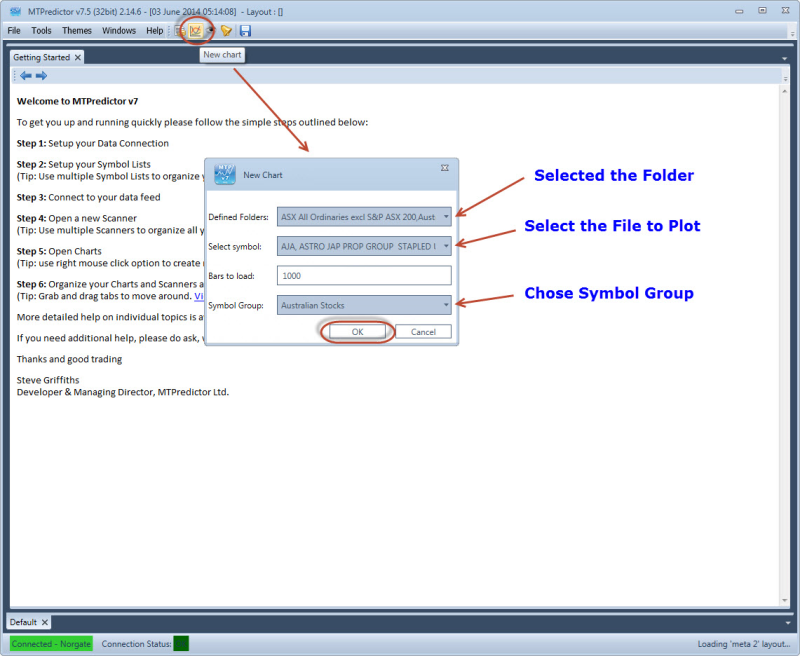 Where can I get help on using MTPredictor?
Help on using MTPredictor can be found on the MTPredictor website and Forum.
MTPredictor also have a setup guide for using our data, as well as a Help Video demonstrating the same process.